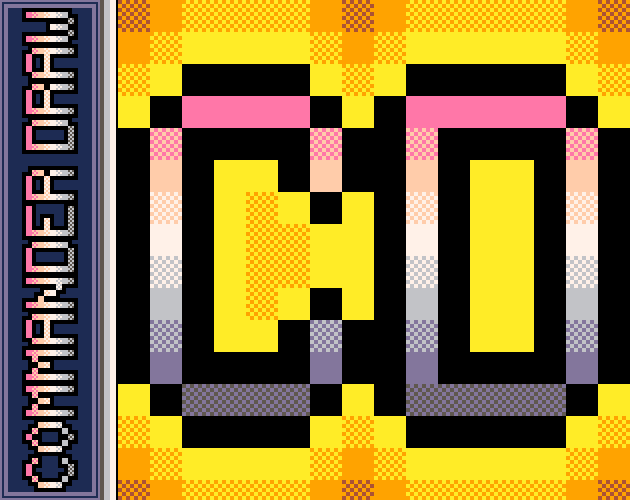 Commander Draw
This basic tool made in PICO-8 can be used to make all the chunky pixel art you could ever want.
Runs on:
Windows
Mac
Linux
Raspian [A Raspberry Pi's Default OS]
Control Guide:
Mouse L-Click: Draw
Mouse R-Click: Erase
Mouse Wheel: Scroll Vertically
Mouse Wheel + Z: Scroll Horizontally
X: Toggle Grid and Symmetry lines
TAB: Toggle Cursor
S and F: Change your pen color
E and D: Change your paper color
Download
Click download now to get access to the following files:
Comments
Log in with itch.io to leave a comment.
How do you change colors?
S and F to change your pen color
E and D to change your paper color
I've updated the program page to reflect this.